Affiliate Links & Recommended Artists

Title says it all, let's boogie! These are artists & friends you should definitely check out. Note that this page will constantly be a work in progress.


Affiliates
Blu's a great robot guy with an extremely endearing and skilfully refined art style. His understanding of color is fan-fricking-tastic & I really believe he can illustrate *anything* compellingly. I guarantee his this man's work will bring joy to your heart. He's also a mega nerd (affectionate)!
Katie is a freaking wizard who's very experienced in watercolor illustrations. If you're in the Pokemon fandom, you've almost certainly seen her Vap Comics or one of her Pokemon paintings floating around at some point. (She doesn't just do Pokemon, though!) She's a total master of lighting, atmosphere, & stylistic balance. Please read her traditionally painted comic, Taxicat!
Gem is an artist too, but she keeps most of that part of her work private, and that's not quite what I'm covering here. What I'm here to stress is that Gem is a fantabulous magical mind & tarot reader! I truly cannot recommend getting a reading from her strongly enough. You will be thinking about yourself and your life for some time and the whole experience feels like a warm hug.
SVLT is a fricking sorcerer with some copics. Their landscapes & scenery feature realistic layout, details, and atmosphere, all wrapped up in a lovely painterly quality; the idea behind their art zine series, Pokemon in Places, is applause-worthy and they knock it out of the park more and more with each piece. PLEASE check out SVLT's content, cause like, holy nuts they're good.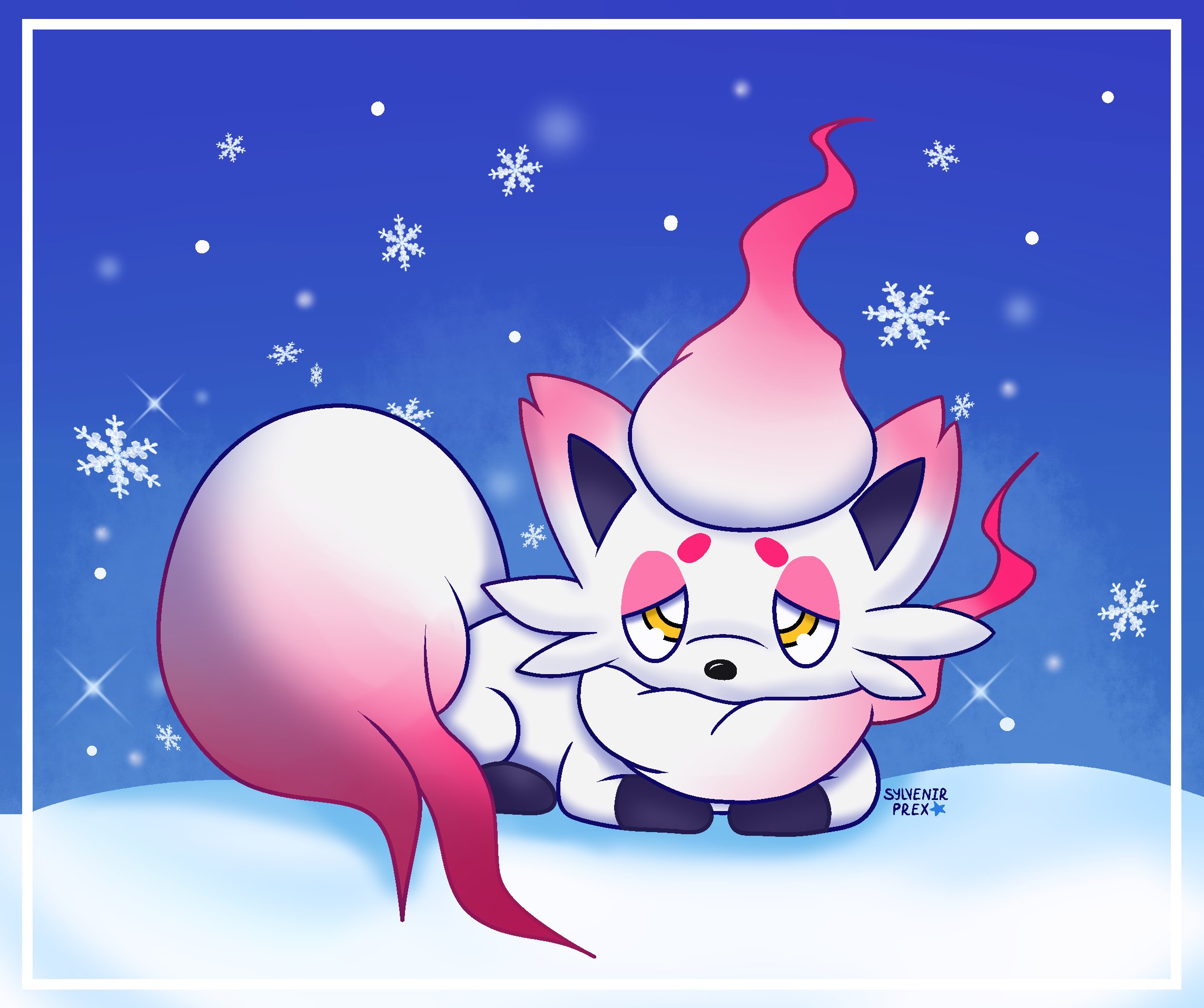 SylvenirPrex considers themselves a newbie practicing artist, but I certainly consider them good. The rate at which they've grown in just a short time making Pokemon art is truly astounding, I'm so proud of them! Please check out their work and give them a follow!
Recommended Artists
(Disclaimer: I do my best to advocate for good people. If someone on this list Did Something(TM) I either don't know about it or haven't updated this page yet.)
ISANANIKA
Wolf is a Native and Mexican artist whose style and impact truly astound. In addition to being an outstanding artist with a captivating and unique style, they're also an incredibly valuable community member for furry and art circles on social media. (I want all of their blankets in my lap RIGHT NOW.)


Ren Tradewind
Ren Tradewind's art just freaking rocks. If you like dragons, they'll end up on your favorites list for sure. They're also just a cool person!


Monniponi
Monniponi's art combines the best of a glitter/anime art style with a Beatrix Potter-esque watercolor one. If you're into that brown forest aesthetic or fluffy animal aesthetic, their art is just so comforble! (yes, comforble)


KaypeaCreations
KaypeaCreations is an art doll maker - if you're in the posable art doll community you've certainly already seen them around somewhere! Art doll makers are a rare breed and they're all SO GOOD. I mean look at this shit!


Jaimie Whitbread
She's one of those people I categorize as "underrated professional". Professional is the word for this incredible animal/creature illustrator, take a look!


Sybilestial
Watercolor and stained glass style illustrations - what more need I say? This cool-ass artist is criminally underfollowed.


Astrikos
Another super underrated artist who deserves 10x the following they have. Lovely, soft yet realistic animal & creature paintings!
Hazelthorn
Stunning creature & wildlife paintings


Worms and Bones
Hey, another art doll artist! They rock! The detail of their sculpts is enchanting.


Bazteki
An art style doesn't get much more intense or refined than this. Their work truly speaks for itself, please look!


Thornwolf
This is one of those artists you think of as a cornerstone... yet they still don't have much following! Thornwolf fricking rules and they're involved in local wildlife conservation with their art!


Wolfberry Crafts
A god damn incredible character sculptor like seriously holy balls


Foxinajacket
A great artist that does Okami style better than Okami! Seriously, check them out.


Pim / Toucatrice
Their style is a great combo of cartoon/anime stylized & painterly!


Starbear
A really good small artist who does a bitchin' stained glass style


Sacrednanners / Shanna
Terrific character drawings and designs, both Pokemon and original


GoldMouseStudio
A greatly talented artist who builds fursuits and plushes and does great character design!


PonkichiM
A delightful JP account designing vegetables as cute, lovable characters. I love this project so much